Attention Piano Teachers!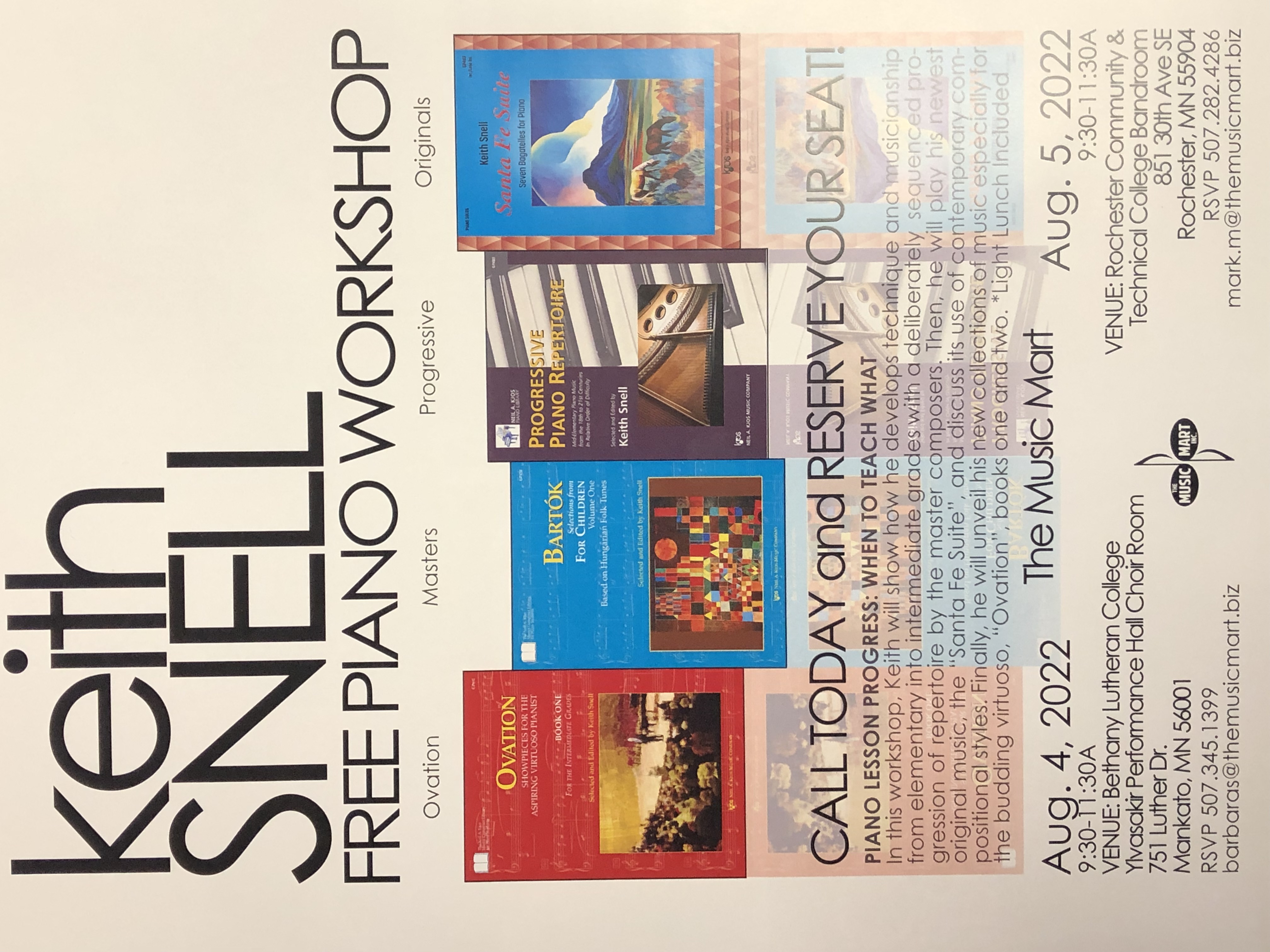 Join us in Mankato on Thursday August 4 and/or Rochester on Friday August 5 to hear Keith Snell perform new original music as he talks about developing technique and musicianship in young piano students.
Call 507-345-1399 or email [email protected] to reserve your spot at these 2 hour sessions.