Location Moving
(3/28/2019)
NEW LOCATION AND HOURS!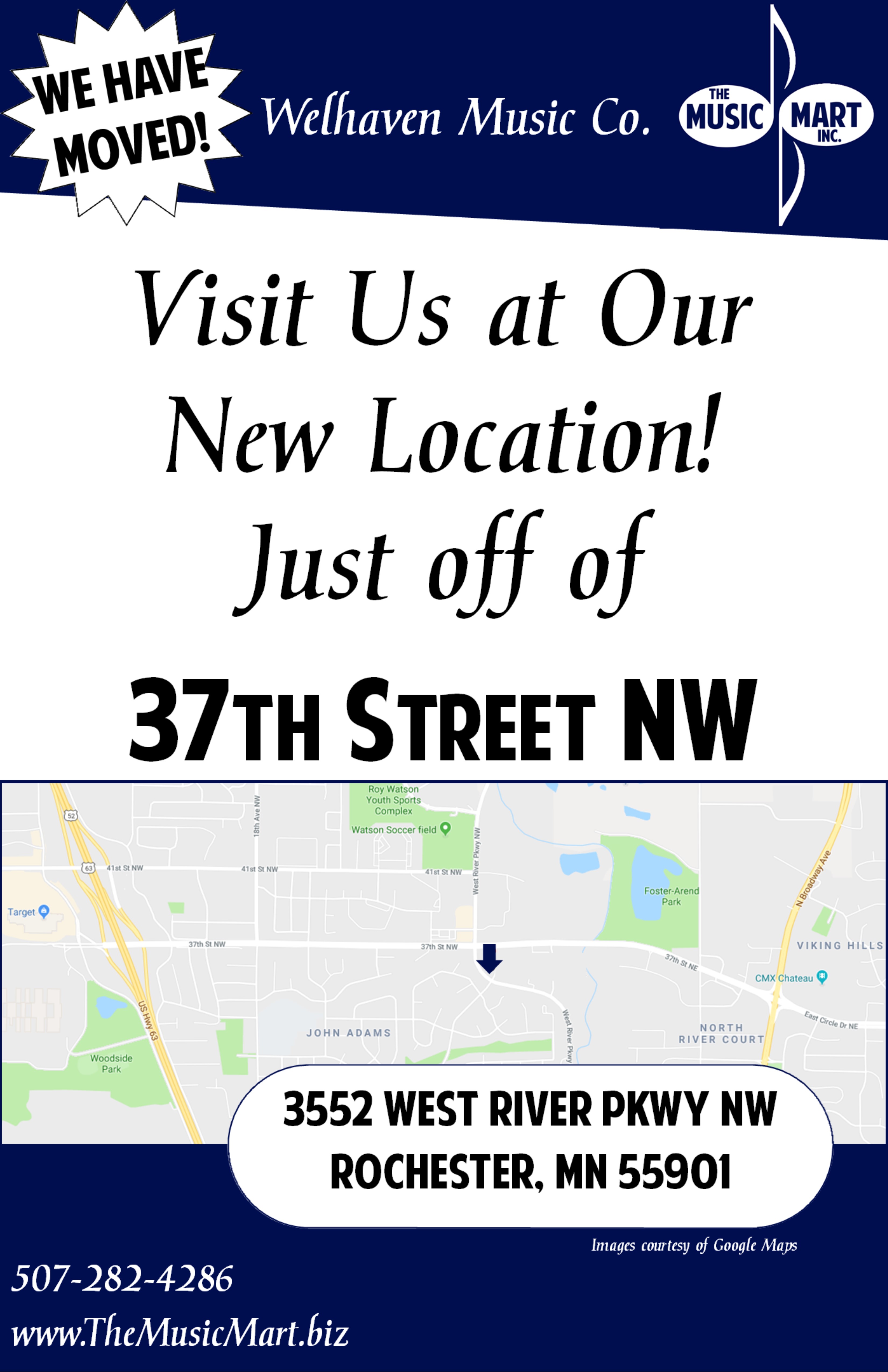 Our Rochester location has moved buildings. Our New building offers a larger retail floor,
more inventory options, the addition of more Print Music including piano method books-solos-duets
and more,and of course the addition of a LARGE Parking lot! With the changing of buildings we have
also adjusted our operating hours. New Information is listed below!
NEW LOCATION:
3552 West River Parkway NW
Rochester, MN 55901
NEW HOURS:
Monday: 9:00 AM - 7:00 PM
Tuesday : 9:00 AM - 5:30 PM
Wednesday: 9:00 AM - 5:30 PM
Thursday: 9:00 AM - 7:00 PM
Friday: 9:00 AM - 5:30 PM
Saturday: 9:00 AM - 3:00 PM
Sunday: CLOSED